NFL: Week Eight Doesn't Disappoint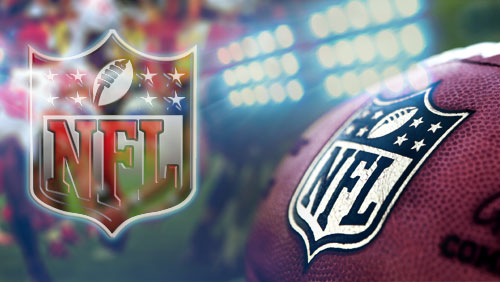 Hang on for a minute...we're trying to find some more stories you might like.
The Packers versus the Falcons. The Bengals and the Redskins. The Patriots back at the Bills. These were some games best showcased from week eight.
The 4-2 Packers were at the 4-3 Falcons. The game proved to be unpredictable and tight. By the half, the Packers were up 24- 19. But the Falcons caught up, ultimately winning the game, 33-32. Aaron Rodgers was 28 for 38, a total of 246 yards and four touchdown passes. Matt Ryan was 28 for 35 for 288 yards and 3 touchdown passes.
The 4-3 Redskins went against the 3-4 Bengals in London. After four quarters of battle, the game was brought into overtime when both teams held a score of 27-27. Overtime proved unsuccessful for both teams however, as the Redskins had an opportunity to win the game but failed to do so after a missed 34 yard field goal. The Bengals failed to then take advantage of the situation after a fumble at the 47 yard line. The game ultimately ended in a tie, 27-27, the second time a tie has occurred this season. Kirk Cousins was 38 for 56 for 458 yards and 2 touchdown passes. Andy Dalton was 27 for 42 for 284 yards and one touchdown pass.
The 6-1 Patriots were set against the 4-3 Bills. After the Patriots' humiliating defeat to the Bills in week four, the Patriots were out for revenge. By halftime, the Patriots were up 24-10. And by the end of the game, the Patriots had gotten revenge, winning with a score of 41-25. Tyrod Taylor was 19 for 38 for 183 yards. Tom Brady was 22 for 33 for 315 yards and four touchdown passes. Blount, Gronkowski, Hogan, Edelman, and Amendola each had a touchdown.
Other games include the Saints against the Seahawks, in which the Seahawks were defeated with a final score of 25-20. The Saints are now 3-4 and the Seahawks are now 4-2-1.
The Jets beat the Browns after an impressive comeback in which they were down 20-7 by halftime. They prevented a humiliating loss to the lifeless Browns winning with a final score of 31-28, making themselves 3-5 and bumping the Browns down to 0-8.
The Raiders and Buccaneers fought passed the fourth quarter. The game was brought into overtime, in which the Raiders won 30-24. This brings the Raiders to 6-2.
And on Sunday Night Football, the Cowboys and Eagles were set against each other. This game also proved intense, going into overtime as well. The Cowboys took the win with a touchdown, setting their record to 6-1. The Eagles are 4-3.