Attention all Juniors: How to Spend Your Summer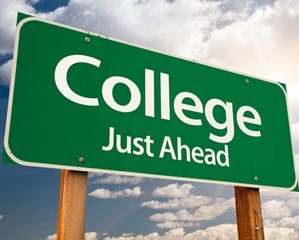 Attention all Juniors! This article is specifically for you. COVID has flipped our educational world upside down and it is now time for us to prepare for college. Now, this next year the college application process will be like no other. Between the 45 minute AP exams, all of the Ivies going test optional, and the cancellation of numerous summer programs we will have to be able to show the colleges we are applying to how we were able to adapt to the unpredictable circumstances that corona has brought us into.
A good place to start is how you were able to reach out to your community during the pandemic. Many individuals had to deal with emotional, and financial hardship as the COVID affected every aspect of our lives no matter what who you were. Predicting that many students would want to speak about the affect COVID would have on them, the Common Application added a a section for students to describe how they were able to volunteer and make change in a time where many were in need of help.
Now onto standardized testing. As previously mentioned, all of the Ivy League institutions decided to go test optional for the 2021 application year. However, this does not necessarily mean the decision not to take these tests that have become a staple of college applications is the best choice. With competitive schools, and universities in general, anything that can make your application stand out or differentiate you from your peers is always helpful. This means that although standardized testing is not really necessary, if you take the tests whether they be the SAT or ACT there is a possibility that your score can be the difference between you and an applicant that has the same STATS as you but decided not to take the tests.
It is always important to involve yourself in activities throughout your summer that are geared towards your future goals. This doesn't mean you have to know exactly what you want to do with your life. I am in the same boat in most of my peers because there are so many options and fields that I find interesting to me, but make it a point to get involved in a summer program or apply yourself to an activity of importance to you so colleges can see how you decided to spend your summer.
But most important, HAVE FUN. We are still young, and we don't want to waste our youth stressing about college. Be smart, proactive, and diligent, but also remember to be a teenager! It has been a pleasure writing for you all this year, and I can't wait to finish off my senior year as a writer for the NEST. Have an amazing summer Falcons!