Albany High's Mouse Infestation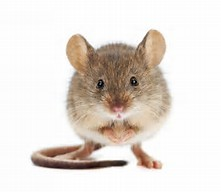 Hang on for a minute...we're trying to find some more stories you might like.
On February 28, 2017, I saw a mouse scuttling into the corner of the Tower Four entrance. Two days later, a mouse appeared in my psychology classroom on top of the teacher's desk. My experiences were archetypical for Albany High; several of my fellow students had also seen a rodent during this school year.
"It's like a petting zoo," said Gregory Baker, teacher of the aforementioned psychology course, who was visited frequently by the mouse.
"You can hear them scurrying in the walls and seeing… and then they come out when it's quiet", said Dr. Andre Castagna, a geometry and BC Calculus teacher on the second floor. Another teacher, from the third floor (who wished to remain anonymous), concurred, saying "it's horrible… the mice would come into classrooms during class periods," which disrupts lessons.
Clearly Albany High is being invaded. But what's so bad about a few mice? "Some of them actually look kind of cute," said one student. The fact is, mice spread diseases in many ways; something we definitely don't want in a public school. Vacuuming or sweeping mice droppings causes bacteria to disperse, so caution must be exercised, lest students be contaminated. If mice come in contact with things humans do, we can also be infected that way, catching afflictions like hantavirus and salmonellosis. Mice chewing on wires is also a fire hazard. So while a mouse may be "cute", it's far from safe. Additionally, the problem must be dealt with swiftly; mice multiply rapidly.
How did this problem arise? The main problem is food. "People leave food all over," said Dr. Castagna. "Teachers were given a directive that late students could bring breakfast to class… leaving crumbs and garbage, which attracted the mice," the anonymous source added. "People have [also] gotten on the case of night maintenance… they were missing some garbage in the corners, giving mice a home and food".
How is this all being dealt with? At this question, all teachers referred me to Dr. Castagna. "I've caught three [mice] so far this year in Havaheart traps," he resignedly said. Havaheart traps are nonlethal, and Dr. Castagna kindly disposes of them near the Poestenkill River. The library is putting lethal glue traps out, though with reluctance, teachers are trying to discourage eating in the classrooms, and maintenance is also on the issue now.
There's no way to know if methods are effective; sample sizes are too low and arbitrary to be able to tell. Castagna caught one more rodent so far this year than last year, but the anonymous teacher noted a decrease. "Some of the problems have been alleviated", he said. Since more faculty members are aware of the issue now, it should theoretically begin slowing down.
PETA suggests covering holes (essentially futile at our large school), eliminating dropped food (also a tough task), and Havahart traps (which seem to be effective). Other options include lethal traps and chemicals, which are also being used. The best way for you to help is keep food in the cafeteria and let a faculty member know where you last saw a mouse.
In the meantime… BEWARE!
Some notorious mouse entrances: