Trump? Impeachment? What?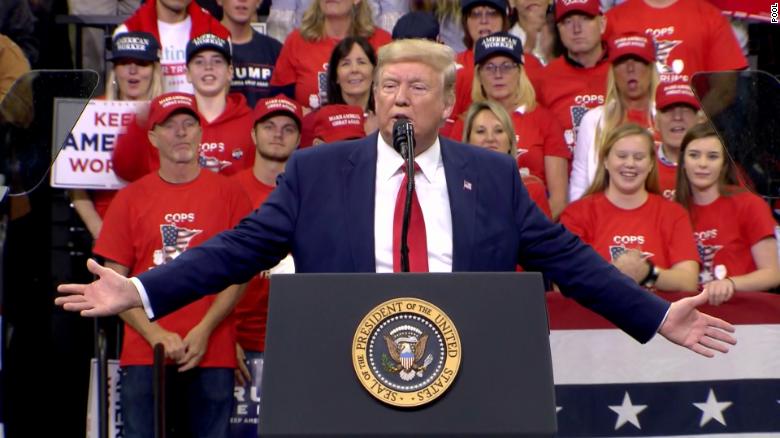 On Tuesday, September 24th, 2019, the Speaker of the House of Representatives, Nancy Pelosi, announced a formal impeachment inquiry of President Trump.
The inquiry stems from a phone call President Trump made on July 25 with president Volodymyr Zelensky of Ukraine. The details of the call were laid out in a complaint filed by an anonymous whistleblower who was alarmed by what he or she viewed as the President's abuse of his powers to further his own political interests.  
According to the whistleblower complaint, Trump pressured Zelensky take actions that would help his 2020 presidential bid. First, he wanted Zelensky to to initiate or continue an "investigation" into the activities of his political rival, Joseph Biden, a 2020 democratic presidential candidate, and into Biden's son, Hunter.
Second, he pressured Zelensky to assist in uncovering false allegations that the interference by Russia in the 2016 U.S. presidential elections originated in Ukraine.
Third, Trump pressured Zelensky to locate and turn over the servers used by the Democratic National Committee, which were reported to have been penetrated by Russian hackers. The information obtained by the hackers was used to harm his rival, democratic candidate Hillary Clinton, as well as other democratic politicians. 
Trump's demands are concerning because Ukraine has been at war with Russia since Russia annexed the Ukranian territory of Crimea, and continues to attempt to claim more land in the eastern part of Ukraine. Congress appropriated $391 million dollars of aid to help Ukraine defend itself against Russian aggression.
As Congress has the "power of the purse," the  executive and judicial branches of the government can not withhold money that Congress appropriated. Ukraine desperately needs these funds to purchase anti-tank missiles, but Trump froze the aid. According to a rough transcript of the call provided by the White House, when Zelensky stated that his country was ready to purchase the defense missiles, Trump replied that "I would like you to do us a favor though because our country has been through a lot and Ukraine knows a lot about it."  
A whistleblower complaint allows for someone to formally expose illegal or unethical activity in a company, government or organization. The whistleblower gave a detailed  complaint alleging improper actions in the July phone call to Inspector General Michael Atkinson. Atkinson then gave the complaint to the Director of National Intelligence, Joseph Maguire who unsuccessfully tried to block the complaint from reaching Congress.
The President's actions have implications for our own national security as well as for the integrity of our elections. There is now a second whistleblower complaint that has been filed. Several House Committees are investigating these matters and will report back to Speaker Pelosi with their findings and recommendations. The House will then likely put the matter to a vote on Articles of Impeachment. Stay tuned for more.