Music Review: Joji- SMITHEREENS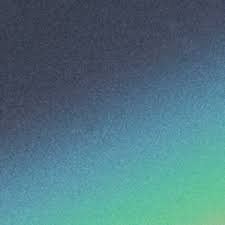 SMITHEREENS is Japanese singer-songwriter Joji's newest release, and third studio album, serving as the prologue to his discography.
Five years ago, George Kusunoki Miller gave up his memelord alias, Filthy Frank, in order to pursue a music career as Joji. His low-fi, ethereal aesthetic suited the current trap-influenced R&B scene. Thanks to his already established fan base, he quickly soared into the mainstream. Miller's use of theatrical strings, lavish production, and brief genre detours may be heard on his 2020 record, Nectar. The project sought to go beyond his 2018 debut, Ballads 1, and largely succeeded with breakout songs like "Run" and "Sanctuary," which combined aspects of psychedelic rock and electropop, respectively. Nectar, however, suffered from excessive indulgence, sandwiching many filler songs between the album's singles. Although it contained some of Miller's greatest songs and had potential, the album fell flat altogether.
Miller's stock has only increased thanks to this record cycle, with the lead single from SMITHEREENS, "Glimpse of Us," going viral on Tiktok and making its US Billboard Hot 100 debut in the top 10. The straightforward but potent piano ballad showcased some of Miller's best vocals while subtly depicting the experience of someone who, despite being in a new relationship, can't let go of their love for their previous partner. The song's accompanying video shows examples of violent and irresponsible behavior caused by heartbreak. This combination created intense anticipation for SMITHEREENS.
SMITHEREENS is a record that evokes the feeling of longing for someone you know you'll never have. Its production is cinematic, and is certainly Joji's most cohesive project. I think the third track on the album "Die For You", is arguably the best on the entire project. From the soundscape to the songwriting, "Die For You" is truly the song that puts it together. The synth is immersive, with an intensity that progresses steadily and finishes ever so gracefully.
The vulnerability on display, though, is really the sole exception to the rule. Miller's willingness to share his most harrowing experiences with his listeners is noteworthy. He closes out the album with, "I'm tired of this madness/Tired of being stranded/I don't want to be alone." This sentiment is present throughout the whole album, because even as Miller longs for connection, he is unsure of what to do with it when he finally gets it.
SMITHEREENS truly captures the essence of Miller's personality. It's emotional and atmospheric, while being simple and elegant. SMITHEREENS a 3.5/5, and meant for those who are longing for that special someone.