Girls Varsity Basketball Races For The Finish Line!
Assistant Coach Ledbetter and her team are very excited and grateful to represent their families, school, and community in their regional game vs. Cicero North Syracuse tomorrow at 6pm at Hudson Valley College.  "It's an amazing experience that the girls have worked hard for.  I have been with many of them for years and am proud of their accomplishments and excited for this next step."
When asked what some of the team's factors are for success this year, she responded with, "Defensive intensity has been a major spark for us this year. Speeding up the game and disrupting the other team's rhythm. Defense wins championships."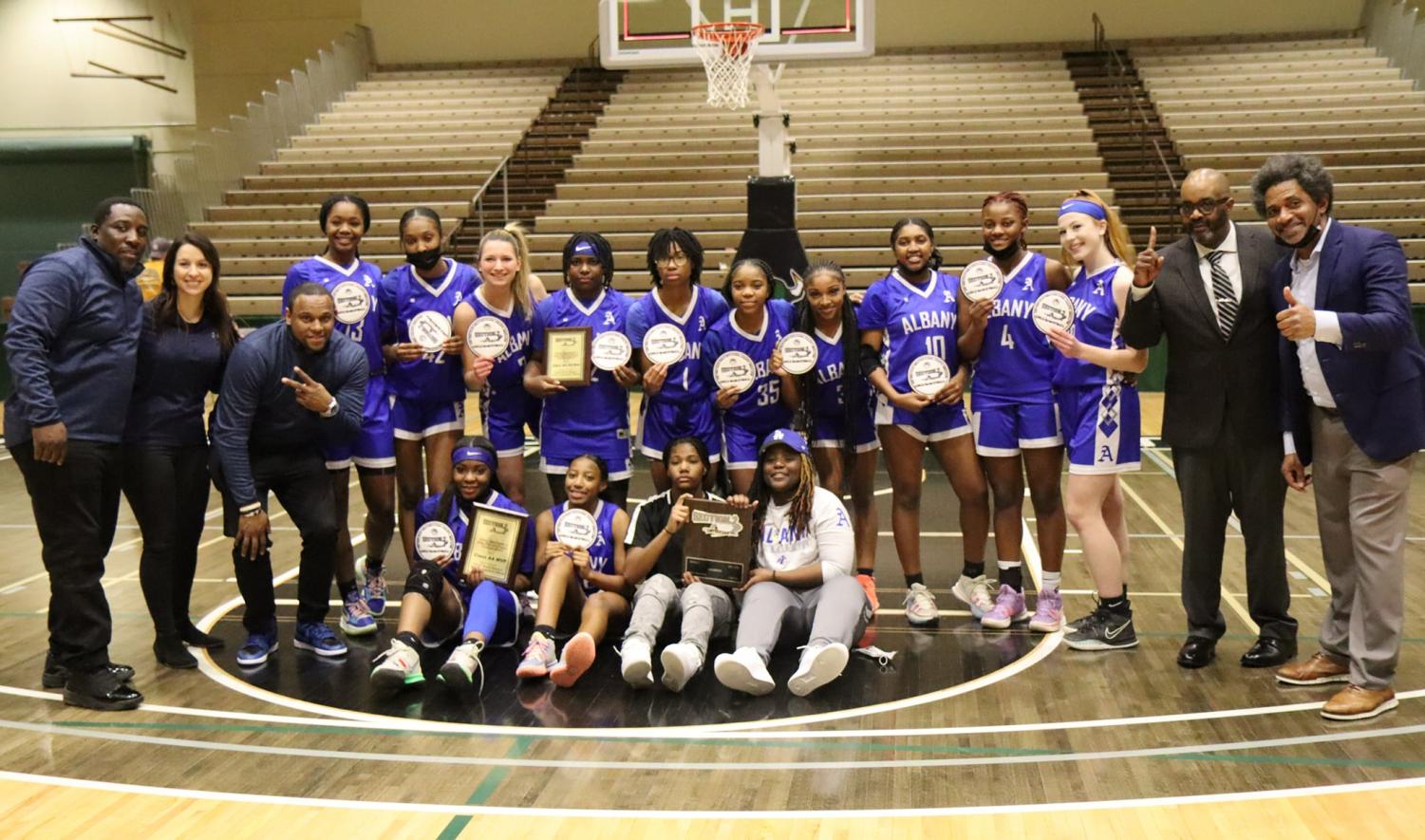 Coach Ledbetter continued to express immense pride for the team as she further explained what makes AHS girl's basketball a major threat in competition. "One of the most dangerous things about our team is that everyone is a weapon. On any given night, any one of our girls can contribute in a variety of ways on both the offensive and defensive end. We keep teams on their toes because all of our players are significant contributors."  This has certainly been proven by the many, many wonderfully played games by all the girls with all of their strengths combining and supporting each other on the court.
It is a huge opportunity for the school and community to play in this game and defend our school for the finals. "Our bond as a team has brought so many people together to enjoy and support us – it is an amazing feeling," Ledbetter says. "We are pursuing the biggest win on the biggest stage. Incredible."
In keeping up with the team the girls have won the class AA title for the season and are on their way to state nationals for the first time in 25 years!  They are currently 15th in the league against opponent Cicero-North Syracuse who stands at 11th.  Historically, this has not been a problem for our lady falcons before as they entered the semi-final game at 24th vs Shaker ranking 22nd and beat them.  They also faced Cicero-North Syracuse 9 years ago and now have another chance at beating them this year.
Come support them tonight, 3/13, 6 pm, at Hudson Valley Community College against Cicero-North Syracuse.  Tickets are on sale online.