College Prep in Quarantine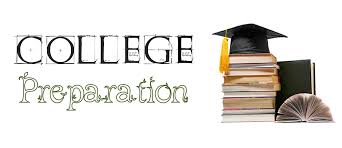 College. College. College. The next step in our education and a whole lot of stress.
Since College Decision Day happened on May 1 and seniors have committed to the colleges they will be attending, their college prep journey has now ended.  This means two things; the seniors are free to relax and enjoy their virtual senior year, and juniors have to begin the process for themselves.
Juniors, you may be thinking where to start, well I'll be giving you a couple options to explore while in quarantine.
Look at Colleges – This is pretty straightforward, start thinking about what school you want to spend the 4 years of your education in. Possibly make a spreadsheet with college options and narrow it down to your favorites, you'll want to consider location, programs, size, and average test scores of the study body to find your perfect fit.
Study for the SAT/ACT – Although some colleges have made exemptions for the Class of 2021, you may want to use this extra time to study for the SAT or ACT. You may want to use Khan Academy, College Board, or  a prep book off Amazon to prepare. However, these two tests differ and you should research which one you want to take, or if you want to take both.
Essays – Start brainstorming ideas for your Common App essay. This is actually quite a complicated process and requires a lot of revision on your part, so why not start now? You can find the prompts on the your guidance counselor's Google Classrooms, they're quite broad and open ended. Also you may want to reach out to an English teacher to aid you in revision, or so you ask them any questions.
That was just a brief rundown of college prep options to explore in quarantine, you should reach out to your guidance counselor for more in-depth information or check their Google Classroom.