Calling All Student Help Desk!!!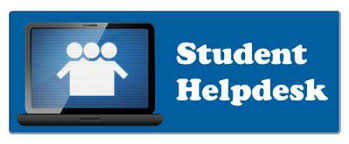 Student Help Desk? This title correlates with a position several of the eleventh and twelfth graders possess within Albany High School. But for those that don't know, what is the Student Help Desk Center?
Albany High is one of the few schools within the capital district that institutes the student help desk center to enable students to have a positive impact on the facilitation of technology throughout the school. The members were selected through an interview process where the Student Help Desk team of advisers asked questions about the candidates everyday lives, their passions and interests, and why the student help desk center was the place for them. 
The program is led by six advisers. They include: Jeremey Dudley (instructional support), Nicole Lindeman (Supervisor- Assessment, Instructional Technology, FACS and School Librarians), John Wyld (Technology Coordinator), Ron Mattice (Education TV Specialist), Robert Barber (System Administrator) and Rich Tarullo (Senior Support Technician). All of them work to ensure the members of the student help desk can successfully learn about the technology around Albany High and use that knowledge to help staff and students. 
The program also allows juniors and seniors who intend to earn their pre-engineering certification on their diploma at graduation by fulfilling the internship requirement stipulated by the project lead the way guidelines. For many of the students that are part of the student help desk, including myself, it is difficult to coordinate time to leave school for an internship with full schedules and after school obligations. The student help desk provides an alternative to that while allowing students to understand the integral role technology plays in the way students are educated in the 21st century. 
The students involved are passionate about helping their community and using technology to do so and it will be exciting to see how they will impact our school as the year goes on.