The Girl Who Applied to 51 Colleges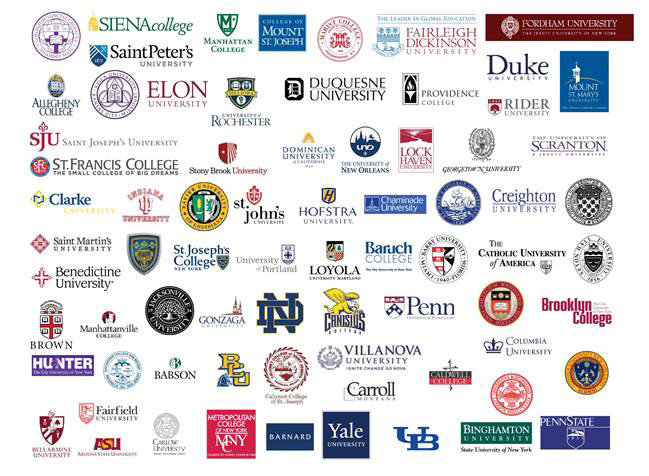 According to The Common Application, the average student applied to 4.7 universities in 2018. Most students applying to selective colleges send out 10-15 applications. Occasionally you'll hear about kids who applied to more than 20, but one Minnesotan girl, who wished to be identified only as Eve, sent out 51 this past cycle.
It's a baffling amount. She kept track of everything through a Google Drive folder brimming with financial aid spreadsheets, essays, lists, and more. In the end, Eve was rejected from 37 schools, waitlisted at 6, given guaranteed transfer to Cornell, and accepted to 7. She will be attending Claremont McKenna, a top liberal arts college, in the fall.
It all started in the summer before senior year, when Eve found out about the QuestBridge Application, which matches low-income and/or first generation students to colleges from a list where they rank up to 12 schools they're interested in. She applied right before the deadline, didn't get matched to any schools, and switched to applying Early Decision to the University of Pennsylvania and later ED II to Tufts University. She was rejected from both.
That's when Eve began applying to as many schools as possible, maxing out the 20 allotted school slots in the Common Application, applying to nearly every QuestBridge partner institution, and filling out a separate Gopher Application for the University of Minnesota. This amounted to a grand total of 132 essays and supplementals.
The hardest part of the entire process, however, was not all those essays, but waiting. "I had no clue what was about to happen," Eve recounted. "I know one thing about applying to so many colleges is that I would receive more rejections. There was a time when I got 10+ rejections in a day. I had sad tears. I had happy tears. I would never forget those moments when I opened up my decision letter and it said 'Congratulations!'"
According to Eve, she applied to so many schools because she was scared of not getting a good monetary offer, being in a low-income situation. "My goal was to get a good education from somewhere I could afford," she explained. All but three of the universities she applied to promised to meet 100% of demonstrated need. All of her application fees were waived, as well, so that was further incentive to apply to as many places as possible
Eve's biggest regret? Applying to need-aware schools, which take ability to pay for education into consideration. "If you are asking for a lot of financial aid, make sure you check to see if the school is need-blind," she said. "This was one of my biggest mistakes I made during the application process… there was no surprise when I got rejected by all need-aware schools that meet 100% need."
After that arduous process and a few blunders, Eve is satisfied with her outcome. "Do not be afraid to dream big," she advised. That's exactly what she did, and her efforts clearly paid off in a way we can all learn from.