Chiefs Made the Right Move in Cutting Hunt Loose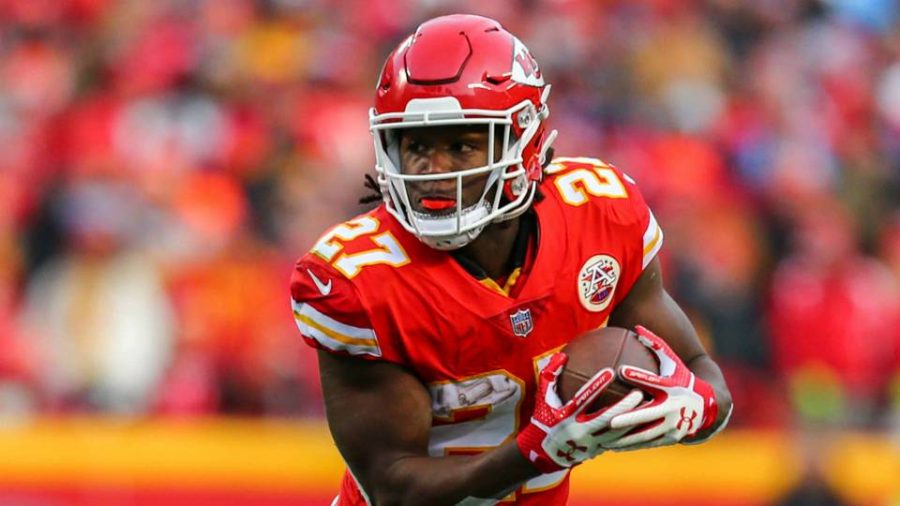 Last Friday, the NFL was rocked by another domestic violence scandal. Star running back Kareem Hunt of the AFC-favorite Kansas City Chiefs was placed on the Commissioner's Exempt List after newfound video emerged of a February altercation in which Hunt kicked, pushed, and struck a 19-year-old woman during a dispute at a Cleveland hotel. The Chiefs later released Hunt.
The scandal is the latest in a long line of domestic violence cases in the NFL. Former star running back Ray Rice was all but exiled from the league in 2013 after a video emerged of him punching his fiance in a hotel elevator. Rice hasn't played in the league since. The NFL was criticized in their handling of the case after Rice received just a 2 game suspension for his actions. Since then, the league has introduced initiatives to crack down on domestic violence and impose harsher suspensions and penalties in cases of domestic violence, but the issue still continues to plague the league, in cases such as former 49ers linebacker Navarro Bowman and former Giants placekicker Josh Brown.
Despite the NFL's ongoing struggles, The Chiefs organization made an important statement in their immediate release of Hunt. Despite the fact that Hunt is a star player (led the league in rushing yards in 2017) and is crucial to the Kansas City offensive attack (824 rush yards, 7 TD's, 26 receptions), the organization released him immediately, stating that he had not been honest and open about the incident with team officials. This is a huge step forward for the league, showing that no matter how important and valuable a player is, domestic violence will not be tolerated in any way. The Chiefs were applauded for their decision by the media and fans, who also expressed dismay and disappointment with Hunt's actions.  
Hunt gave an interview Sunday, stating how remorseful he was for his actions and acknowledging that Kansas City was right for cutting him. Hunt may never play in the NFL again, much like Rice, although he is confident that a team will give him a chance "down the road". The Chiefs defeated the Raiders on Sunday in their first game without Hunt, and still hold the top seed in the AFC as the playoffs quickly approach.