Midterm Takeaways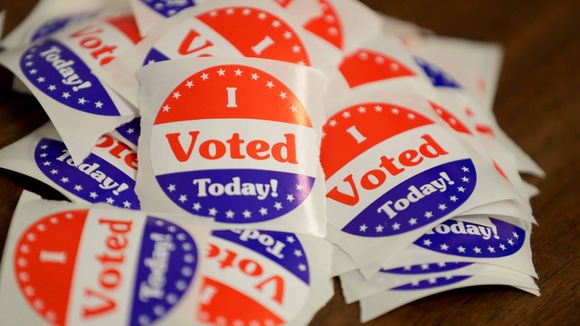 The 2018 elections are over – America has chosen their representatives. The effects of this election will primarily influence the political field over the next two years, but observational trends in voter behavior will likely have a longstanding influence, especially in 2020. The results in Congress have mixed reactions from both political parties, and for good reason. Here are the results in the key races, and what they likely entail:
House – The news is all good for Democrats when viewing the results in the House. Democrats took control of the House for the first time in over a decade, with current estimates having them at gaining some thirty seats – well above the 218 seats needed for a majority. Final conclusions still haven't been drawn for several seats, but it's more than likely that Democrats will end up with around 230 seats.
In the race closest to home, New York's 19th congressional district unseated Republican John Faso to Democrat Antonio Delgado.
The effect of Democrat control in the House is twofold: one being on the actions taken towards President Trump, and the other on legislation. On President Trump, news outlets have already pointed to the House's ability to perform investigations on the President, giving him less discretion to adhere to standards by placing a check on his power. Majority Leader Nancy Pelosi spoke on these standards by stating the importance of "restoring the constitutional checks and balances to the Trump administration." Similarly, in terms of legislation, a majority in the House gives Democrats a seat at the negotiating table with Republicans in order to create bipartisan policies. However, the irrefutably polarizing political climate makes it unclear as to whether these sorts of unified approaches can be achieved.
Senate – In the Senate, Republicans expanded their majority by flipping three Democratic seats – a historical anomaly that has happened only five times in the last century.
In Tennessee, Republican candidate Marsha Blackburn won with a sizable lead, despite efforts by Taylor Swift to have Democratic candidate Phil Bredesen elected. Similarly in Texas, Republican incumbent Ted Cruz secured a slim victory over Democratic challenger Beto O'Rourke, despite O'Rourke's record of raising more money in three months than any other Senate candidate as well as Beyonce's endorsement. In Florida, an extremely narrow victory for Republican Rick Scott ousted Democratic Senator Bill Nelson, who had held the seat for eighteen years. Although successful on these fronts, Republicans surprisingly lost in Nevada, where polling data had predicted a victory.
The increased majority for Republicans in the Senate arguably has a more lasting effect than the House losses and, to a degree, is perhaps more favorable for President Trump. Senators serve six-year terms while representatives serve only two years, meaning that Republicans will have more opportunity to influence political decisions. Likewise, the possible vacancy in the Supreme Court of Ruth Bader Ginsburg paired with the recent Republican advantage in the Senate means that President Trump could potentially appoint a judge with little to no objection from oppositional Democrats, contrasting from Brett Kavanaugh's contentious confirmation.
Governorships – In another general win for Democrats, Republicans lost six of their governors, with a current twenty-seven over their previous thirty-three. Although Republicans still hold the majority of governorships, Democrats have gained a meaningful amount of control over several states.
There were surprising results for both parties here. Notably in Wisconsin, Democratic challenger Tony Evers beat incumbent Governor Scott Walker by just over a 1% point lead, proving much of the polling data incorrect. On the other hand, Republicans did gain Florida, with Ron DeSantis winning over Andrew Gillum in an extraordinarily tight race. In the end, DeSantis had 49.6% of the votes, and Gillum was left behind at 49.2%.
The effects of these changes aren't initially visible. Redistricting regions of states is a key tenant in the reasons why each respective party desires their chosen governor to win. In effect, these changes can often allow a Republican to be elected as a representative in an area dominated overall by Democrats, and vice-versa.
Summary – Interpreting these results can come in numerous ways as both parties have been celebrating over their respective wins. Even with the inherent political biases we all have, something most of us can applaud is the increase in voter turnout. The pillars of our democracy are founded upon our participation in government, and much of that has to do with electing who we want into office. 2018 marks the first midterm to ever cross 100 million votes, a tremendous increase over 2014, where only 83 million votes were casted. The elections are over for now, but continuing to increase voter turnout is necessary in a democracy that hopes to have its voice heard.