Golden Knights' Historic Season Leads Them All the Way to Stanley Cup Final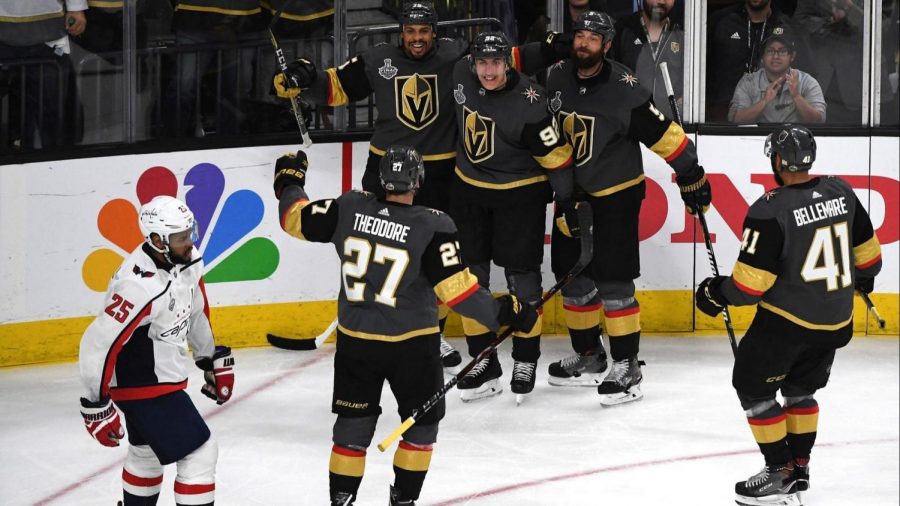 When it was announced that the Las Vegas Golden Knights would be added to the NHL as the 31st team in the league, not many hockey fans nor experts expected them to compete and play as a solid team in their first season.
It was expected that this team, assembled from players made available from the other thirty teams through an expansion draft, would likely struggle in the 2017-18 season but slowly gain standing as a competitive squad. However, this team shattered those expectations beyond belief.
After posting an astounding 109 points in the regular season, the Knights stormed into the playoffs as the #2 seed in the Western Conference. They made short work of the Los Angeles Kings in the first round, quickly sweeping the series 4-0. Next came the San Jose Sharks. The Knights had to work harder in this series, but ultimately won in six games.
Finally came the highly-anticipated Western Conference Finals against the Winnipeg Jets. The Knights again made short work of the series, winning easily in just five games. In short, this postseason the Knights have generated a dominant 12-3 record, led by goalie Marc-Andre Fleury (1.68 goals against average, .947 save percentage) as well as forward Jonathan Marchassault (8 goals, 18 points). These players have been leaders on the ice and have propelled the Golden Knights into sports discussions across the country.
Along with astounding playoff success and shattered expectations, Vegas has also broken tons of records. For example, they broke the record for wins by an expansion team in its inaugural season- when there were still 36 games left in the season. Also, the Knights now own the record for the most road wins by a team in its inaugural season as well as the most points by a first-year team.
This team just continues to impress, and has garnered the attention of athletes from other sports. Las Vegas native and baseball superstar Bryce Harper has been a vocal supporter of the Knights throughout the season and was even spotted sporting a Golden Knights jersey. Most importantly, however, is that this team has provided a rallying and supportive outlet for the city of Las Vegas after October's horrific shooting which left 59 people dead.
The Knights now face off against the hungry and determined Washington Capitals in their quest for the Stanley Cup. Regardless of whether they win or lose the series, the 2017-18 Las Vegas Golden Knights will surely go down as one of the greatest and most inspiring stories in sports history. Tune in to NBC beginning May 28th to watch the Golden Knights' attempt at making history in the Stanley Cup Final!