Shut Up About Batting Average
And Retire Pitching Wins And RBIs While You're At It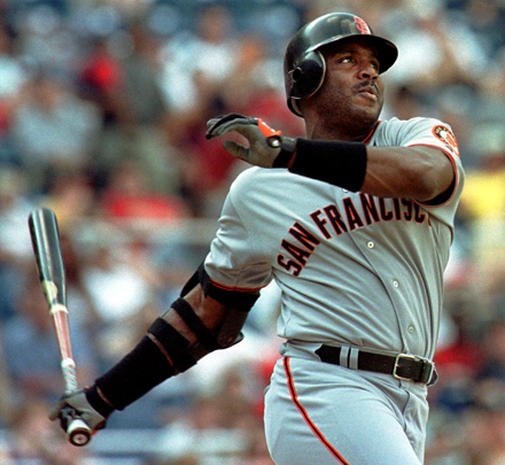 Hang on for a minute...we're trying to find some more stories you might like.
The great Martin Luther King Jr. once said, "the arc of the… universe is long, but it bends toward justice." Could MLK, an avid baseball fan, been referring to baseball's tendency to become a more intelligent and efficient game over time? As we learn more about the game, we adjust our play to better take advantage of the rules and produce runs.
Players began bunting when they realized that "fair-foul balls" (c. 1870s: when balls that started fair used to remain live balls regardless of where they ended up), were the easiest way to get on base; they switched to hitting for power when "fair-foul balls" became plain, old foul balls. The first steal came about when a player just jogged to the next base, a thing not technically illegal by baseball's rules; we've stopped stealing bases with regularity now that we know that very few can convert stolen bases at an efficient rate. For hitters, ground balls were prioritized during the Second Dead Ball Era, as hit-and-run ball became the most reliable way to score; in today's Fly Ball Revolution, fly balls lend more value per hit than ground balls. The whole idea of Moneyball revolutionized the way teams evaluated decisions, both on and off the field, and Fangraphs was released to the public in 2009 so that fans could become more intelligent too.
So if the teams and the fans can improve their analysis, why can't announcers and journos?
One of baseball's most revered stats is batting average —there's even an annual award ("batting title") specifically for whoever has the highest batting average. It is one of the most visible stats in the game, somewhere between wins, home runs, and Number of National Anthems Played. And it is dumb. Yes, the Sacred Stat of Baseball in fact resides within the Pantheon of Overrated Sports Stuff. That's because batting average is noisy and unreliable and based on a whole bunch of things that are out of the player's control. And there are those who refuse to move away from it, because they are not used to the many moving parts of modern baseball.
In other words, the better stat — on-base percentage — is a thing that has more than one input and we're not familiar with its "good numbers" and "bad numbers."
Since sports is a window into the underlying goings-on of American society and politics — otherwise I wouldn't cover it, cause that'd be completely useless — the reliance on batting average by the Powers That Be is a metaphor for… something. Probably like how we insist on framing various national dialogues in outdated parameters, such as "promoting stability in the Middle East" or how the US keeps "stumbling into wars." But this is a fun story about baseball statistics. No reason to force politics into innocent old sportsball.
Fear of change is a very powerful thing. But it shouldn't stand in the way of progress. And just because some Yankees stans are gonna go to their grave arguing against the fact that Ted Williams definitely deserved the MVP in 1941 doesn't mean that we can't kill the stat that contributed to his award. (Yes, the 56 game hitting streak was impressive; and yes, I know that Williams actually had the higher BA that year; but it's the weight placed on hits that got him the MVP in a year where Williams had a .553 on-base average. .553! That's the highest by anyone with that significant a number of at-bats not named Barry Bonds!) Compared to on-base average, batting average is simply arcane. It has a significantly weaker link to scoring, takes more than twice as long to be reliable for a given player, and is subject to a hell of a lot of random chance. On-base, being heavily influenced by hits, is subject to much of the same issues, but takes into account walks, one of the most important things in hitting — walks. Walks are an underrated stat, as they count just as much as a single (although are marginally less valuable because other runners have a reduced ability to advance).
In Barry Bonds's absurd 2004 season, he was near the top of the leader-boards for batting average. Despite playing in all but fifteen games that season, he didn't even qualify for the batting title. Because he didn't have enough at-bats. Because he was walked 232 times. Take a moment to read that out-loud. Two hundred and thirty-two times. He absolutely demolished the prior record for on-base (his own record, for what it's worth). (Note: steroids don't make you see the ball better. They may make you hit the ball farther, garnering more fear and therefore more intentional walks from the opposing pitcher, but they don't help you see the ball and take unintentional walks better.) Those walks don't just disappear into the ether. They're there in the 129 runs he scored (which is, truthfully, an unimpressive number given the on-base; despite winning 91 games, the team was pretty uninspiring, and had trouble really driving him in).
On-plus-slugging (which is exactly what it sounds like) and especially wxOBA (which is like wOBA [which is on-base, with extra-base hits weighted] but based on expected outcomes, not actual outcomes) might sound a little intimidating to the basic fan. Fangraphs will soon celebrate its tenth anniversary. It's about time we moved the national (baseball) discussion into the modern age. For reference, if in 2004, Barry Bonds had walked up to the plate without a bat each time (unbeknownst to the pitcher), he would've had a batting average of 0, but a record on-base of .608. It's Time to End Batting Average.