The SAT: A Briefing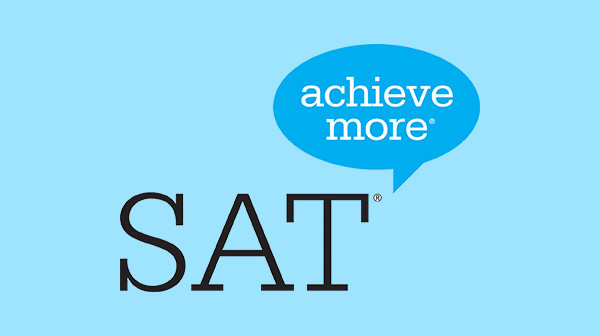 Hang on for a minute...we're trying to find some more stories you might like.
For juniors, it's that time of year. Sophomores and freshmen, your time is coming soon. Bombarded with tests, you finally start to realize that right now you're making choices that will define the rest of your life. One test could make or break your application to the selective school of your dreams (but hey, no pressure). For most of us, that means the SAT.
The first choice you have to make is whether to take the ACT (American College Test) or SAT (officially, the acronym has no meaning, but it used to be Scholastic Assessment Test). There are two main differences: the ACT has a science section and is valued a bit more on the West Coast and heartland. So, if you're a STEM-inclined, UCLA-bound candidate, you probably want the ACT. Just be warned: the SAT offers more time per question.
Still with me, Harvard-heading humanity-aholics? Good! The SAT, to clear up some misconceptions, is not like the PSAT in that the score is out of 1600 instead of 1520, there is no qualification for the National Merit Scholarship, and it's a lot more important in your college application. It is a lot like the PSAT in other ways: there are four sections (Reading, Writing, Math With Calculator, and Math Without Calculator) separated into two subscores (EBRW and Math), which in this case are out of 800 points each. The reading involves analyzing passages, the writing involves correcting grammatical errors in passages, and the math is never more advanced than the Geometry course at AHS.
The SAT can be taken as many times as you want (there are seven examinations per year) if you don't mind the expense: it's $46 per sitting (and extra for the essay, score report, and other services).
What's a good score on the SAT? An average score should be around 1,000. The 75th percentile is about 1150, the 99th percentile is a 1500, and only the lucky 0.02% get a perfect score. It follows a bell curve distribution; the closer your score is to a 1600, the more prestigious the score. The average SAT score at Harvard is a whopping 1540, and more than a quarter of all kids accepted had a 1600s.
Similar scores hold true for other Ivy League schools, where the SAT is basically used as a screener to weed out applicants who aren't strong enough. At that level, it doesn't matter much other than serving as a filter -all kids accepted at these selective schools will have an outstanding SAT- and you need other merits to round you out as a candidate.
Earlier, I mentioned the SAT essay. This is often required by top-level schools, again as a way to dismiss poor applicants. In the essay, you will be required to read an argumentative passage and then write about how the author uses rhetorical strategies to further his or her argument (this lines up very well with the AP Language course offered here). You will be graded in three categories (reading, analysis, and writing), each on a scale from 2-8. The average score last year was a 5/4/5; less than 2% of test-takers get an 8/8/8. Don't worry, though: a 6/6/6 is considered acceptable by the best colleges. They just want to see if you can write a decent essay within a time limit.
This just covers the format of the SAT. There is so much information you need to know about strategy -the timing, the analysis, the structure- that cannot be covered here. For best results, consider a tutor.
Alternatively, UWorld is generally acknowledged to be the best online program, followed by Khan Academy and PrepScholar. I've found review books helpful, but to each their own. Make sure you're familiar with the test and scoring where you want to be in practice before you sit the exam. It's imperative that you do well if you want to make a selective university. Good luck.