Spring Sports are Just Around the Corner at AHS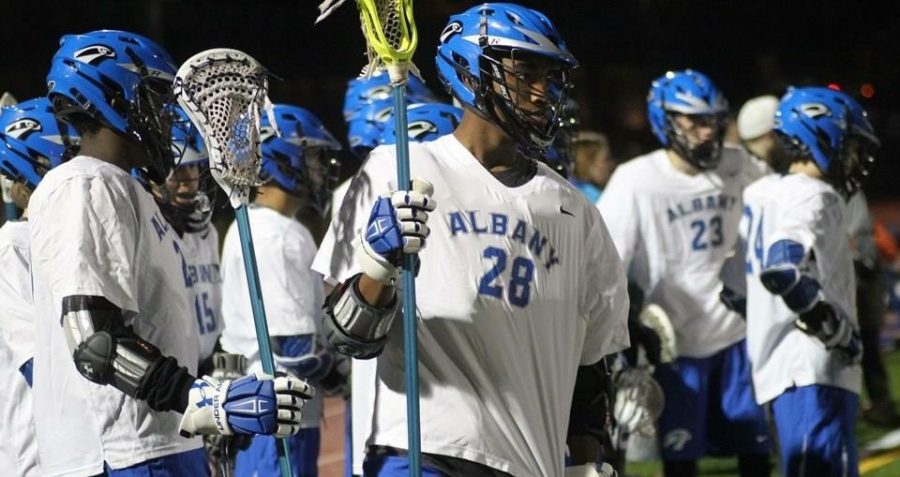 Get ready, Falcons! The snow is melting, birds are chirping, and February is almost over, which means that spring sports season is right around the corner at Albany High. Baseball, softball, track, lacrosse, and tennis will be hitting the fields and courts against the Suburban Council's best athletes in about a months time.
The boy's tennis team is coming off a strong 2017 campaign which culminated in a sectionals berth. However, most of the other squads will be looking to bounce-back years after disappointing seasons last year.
The baseball team won just a single game last year, a year in which they saw 13 seniors play their final games in Falcons uniforms. This year, the team looks to rebuild and re-energize behind a younger group of players in hopes to win a few more games. They've been hitting the weights for workouts in the weight room every week since the beginning of November, and have been working especially hard during batting practice and indoor defensive workouts. Junior and ace pitcher Alex Casciotti, entering his third year as a varsity player, says that he feels stronger and better prepared this year than in previous seasons, and says the team is focused on winning "one pitch at a time" in order to win more games. The baseball squad will make its annual trip to Maryland at the end of March to play scrimmage games against elite private schools.
Other Falcons teams, such as girl's lacrosse, have also been working with an eye towards spring all winter long. The team has been preparing for months during their "Winterball" off-season workouts in order to get a leg up on the competition. Third-year varsity player and sophomore Alison Hayes stated that her personal goal this season was "to better myself physically and to get into better shape, as well as actually score more goals". Fellow sophomore Sophia Pearlman says she's most looking forward to being around her teammates again, and is eagerly awaiting the team's game against rival Schenectady. The team will have their work cut out after a rough season last year, and will look to add a few more tallies to the win column in 2018.
Softball and boy's lacrosse are also hoping to log a few more wins this year as well, while track and field, under the guidance of Coach Pulaha and Coach Gallagher, hope to continue their pattern of strong seasons.
Even if you aren't participating in a spring sport this year, there's still plenty of reason to be excited. Make sure you get out to support your classmates and friends in the coming months, because anything is possible. Go Falcons!