How Sports are Vital and Empowering in Recovering From Tragedies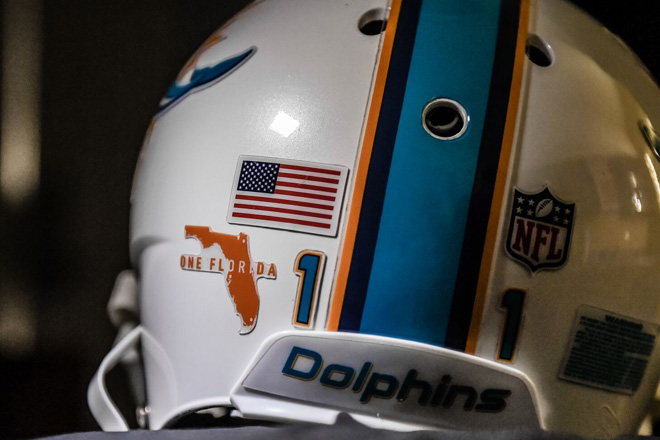 Sports have long been a part of community and cultural identity in America. Centuries ago, Native Americans played massive games of lacrosse, with hundreds of participants at a time, uniting their community.
During the Civil War, the newly developed game of baseball, now America's pastime, served as a useful distraction from the atrocities of war and a chance for bonding between soldiers. I believe James Earl Jones said it best in "Field of Dreams", as Terrance Mann: "The one constant through all the years, Ray, has been baseball. America has rolled by like an army of steamrollers. It has been erased like a blackboard, rebuilt and erased again. But baseball has marked the time." What he means by this is that sports are an integral part of our society and lives.
Sports have been a unifying factor for our communities for so long. Sports provide distraction from our lives and problems, outlets for emotion, and a chance to root for your true heroes. Without sports, there are no joyful little leaguers, rounding the bases after their first home run. Without sports, the newspaper is thinner and even more boring, and an awkward silence fills the barber shop. Sports play a significant role in our lives and how we're raised and identify ourselves. Furthermore, this significance also means that sports will be there when we desperately need their unifying power in the aftermath of tragedy.
Recently, the United States has been shook to its core by Hurricanes Harvey and Irma, which caused devastating damage to the South, most devastatingly in Texas and Florida, respectively. Homes and communities were totaled, and people's lives were turned upside down. However, there was a familiar light at the end of this dark tunnel: the world of sports.
Almost immediately, the sports world jumped in to help. Houston Texans defensive end J.J. Watt set up a donation program, with an initial goal to raise $200,000.  The campaign has more than surpassed that mark, earning over $30 million to date. Also, multiple team owners, including Jerry Jones, Leslie Alexander, Amy Adams Strunk, Robert Kraft and Bob McNair, donated large sums of money to relief efforts, with most of these donations being $1 million each.
Houston University baseball coach Todd Whitting gathered shirts and shoes from baseball coaches around the country to donate to needy families. Many professional teams gave million dollar donations, including the New York Jets and the Baltimore Ravens. The Houston Astros donated $4 million. The NFL, NBA, and Major League Baseball contributed millions in donations and aid as well.
Recently, Dallas Mavericks owner Mark Cuban lent out his personal plane to player J.J. Barea, so that he could fly supplies and food to his native Puerto Rico, which was also destroyed by hurricanes. These generous acts by these organizations and individuals show how a sense of community was created through sports. These donations and forms of aid were integral in the continuing recovery of affected areas.
Sports figures rallied around this issue, realizing that it went beyond the scope of playing a game and representing the name on your back. This was about representing the community and generating strength and resilience to fight through these issues as one.
This also brought out the best in numerous teams, who wanted to inspire and provide hope to their fans with courageous performances. These teams served as units to rally around for affected areas, giving them something positive to focus on and bringing the community closer together.
On September 10th, the Houston Texans played their home opener in front of an emotional crowd, who were energized by J.J. Watt's waving of a flag and screaming as he ran out of the tunnel during pregame introductions. Although the Texans lost, this moment and game was still integral to the recovery of the spirit of native Texans.
Also, in Florida, multiple college football teams, including Florida University and Florida State, wore helmet decals that said "One Florida", a sign of unification and a symbol that they were playing for the community, representing the thousands affected. Florida earned a last-second victory over Tennessee last month, a thrilling victory that players dedicated to the people of Florida, urging them to stay strong. This was symbolic of the strength and determination the people of Florida, showing that they would be resilient and brave as rebuilding and healing begins.
This was not the first time that sports have contributed greatly to society in the wake of tragedy. In the aftermath of the Pearl Harbor attacks, President Roosevelt advocated for baseball to continue play, saying that it would be important for the morale and spirit of the American people, and give them something to unify around.
Mike Piazza's homerun in the World Series after the attacks on 9/11 were symbolic of the strength and bravery of New Yorkers. In 2013 after the marathon bombings, the Boston Red Sox embraced their new slogan of "Boston Strong". They had a custom jersey made, with the Boston area code, 617, across the back, which hung in their dugout for the rest of the season. When they ultimately won the World Series that year, it was an emotional moment for the city, and was significant in their unification and resilience after the terrible tragedy. In the Saints' first game back in the Superdome after Hurricane Katrina, Steve Gleason's blocked punt ignited the crowd and gave them hope that recovery and healing were on the horizon in New Orleans.
The responses of many athletes, teams, owners and others were terrific examples of how sports bring us together in the most difficult of times, as well as evidence towards the resilience and hope of the human spirit. If you would like to help with hurricane relief and recovery efforts, donate to the Red Cross today.