The Fever Of March Madness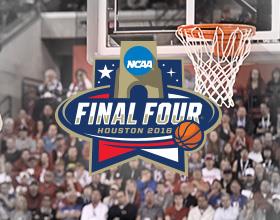 There were major upsets between Men's seeded college basketball in the first few of the NCAA tournament but it's a usual tempo in March. Besides the Tarheels of North Carolina, all of the #1 seeds are currently out of the tournament.
There have been a few shocks in the first round such as #12 Yale pulls the upset of #5 Baylor into a final score of 79-75. While the second became more competitive for Michigan State, West Virginia, California, Dayton, Oregon State, and Texas who all lost by 20 points or more.
Kentucky is out of the tournament by a lost to #5 Indiana. Final score was 73 – 67. Kentucky was a runner up in the 2015 NCAA tournament which also lost to Duke in the Championship.
While Duke blew #12 Yale out 48-25 in the first half, Yale managed to come back with scoring more points in the second half but weren't enough plugs to create an upset. Final score was 71-64 in Duke favor.
There was a close game between #1 Oregon and #8 Saint Josephs on Sunday, March 20, 2016. Top performers were Dillon Brooks (Oregon) who had twenty-five points, two rebounds, and blocks while DeAndre Bembry (Saint Josephs) had sixteen points, 12 rebounds, and 3 assists. Brooks' clutch shot kept Oregon in the game at 64-62. Final score was Oregon 69 – 64.Oregon has since been knocked out of the tournament by Oklahoma.
The final four is set to kick off this coming weekend featuring #10 Syracuse vs. #1 North Carolina, and #2 Villanova vs. #2 Oklahoma!