Film Review: 21 Jump Street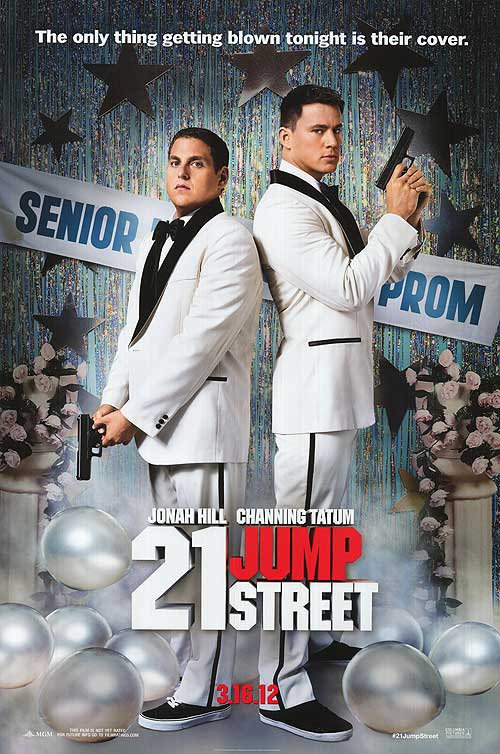 Photo Credit: Associated Press
Salina Masih, Opinion Editor
May 16, 2012
Filed under Archive
When first seeing the trailer for 21 Jump Street I didn't expect it to be anything great. I was wrong! Main characters Morton Schmidt (Jonah Hill) and Greg Jenko (Channing Tatum) kept me laughing the whole entire time. The main objective for these bumbling, adult undercover cops was to learn about a new drug going around a high school and put a stop to it quickly before it starts to circulate and spread.
The movie stayed hilarious throughout, and actually brought tears to my eyes more than once. Yes, it was that funny. Morton, played perfectly by the awkward Jonah Hill, was a shy man that didn't have anything going for him, while Greg, a welcomed comedy role from Channing Tatum, was a cocky and confident former high school jock. Opposites attract, and these two were a perfect match.
Channing and Jonah were the perfect two people to play the roles. I definitely recommend this movie for anyone looking to laugh their socks off for about an hour and a half.  Ice Cube makes an memorable appearance in the movie playing a harsh and angry police Sergeant.  Although most of the actors in this film are hilarious, Ice Cube may have stolen the show. 
Bring friends along with you, because watching this film alone wouldn't have the same hilarious affect.  This movie far surpassed any and all of my expectations.  It's the complete opposite of what I expected.  21 Jump Street gets a 9 out of ten stars!
Film Review: 21 Jump Street

,