Book Review: The Kite Runner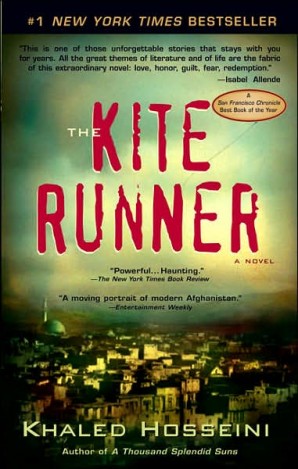 Sayvanna Fabian, Managing Editor
December 22, 2011
Filed under Archive
At first glance, one would think The Kite Runner is just about flying kites, but you definitely cannot judge this book by its cover. To reconnect the confusing puzzle pieces of his life, Amir takes a journey to his hometown.  At the request of his father's business partner and also as a chance to gain forgiveness from his past, Amir goes to war with his past demons.
The story takes place in Kabul, Afghanistan. Author and Afghan native Khaled Hosseini, moved to the United States in 1980. In 2006, Hosseini was named a United States goodwill envoy to the United Nation Refugee Agency. A year later, Khaled Hosseini started the Khaled Hosseini Foundation to provide humanitarian assistance to the people of Afghanistan by helping to alleviate suffering and build communities around the world. Presently Khaled Hosseini lives in northern California.
The Kite Runner takes you on an adventure with stops at fierce cruelty, love, and mystery along the way. This intimate accord of family, friendship, betrayal, redemption needs no help in engaging the reader. With every page turned, a new piece to the puzzle comes together. This novel has intense and graphic scenes that give the reader the feeling that they themselves have gone through the same exact circumstances that Amir has. Throughout this book, Amir finds out what the words pride and honor truly mean.